The Most Trusted Name in Thermocouple Wire Since 1941
TE Wire & Cable LLC, a Marmon Wire & Cable/Berkshire Hathaway Company, is a premier Thermocouple and Specialty wire and cable manufacturer that was formed from the Wire and Cable Division of the Thermo Electric Corporation. The Operations for the manufacture of wire and cable have been in existence for more than 70 years, having been started to provide high quality wire to the thermo-sensing and temperature measurement markets in 1941. TE Wire & Cable LLC manufactures a full line of thermocouple wire and cable, from iron and nickel-based alloys, and copper instrument and control cable.
TE Wire produces world leading Thermocouple Wire


TE Wire & Cable LLC, is the world's leading and most respected manufacturer of premium temperature measurement products including:

Thermocouple Wiring for All Temperatures

Our thermocouple wire products provide for precision temperature measurement in temperature ranges from -400°F (200°C) to +2400°F (1300°C); in wire sizes as small as 30 AWG to as large as 14 AWG; in single wires to bundled cables of up to 50 thermocouple pairs; cables with or without shielding; outer jackets to withstand nearly any environment; and in calibration tolerances used world-wide, including J, K, T, E, N and S, plus special calibration grades are available.

For more than 65 years TE Wire & Cable LLC has provided quality products to a broad spectrum of critical applications in demanding industries:

• Carbon composite curing for aircraft, aerospace and others

• Autoclaves, furnaces and ovens for use in countless applications

• Heat treating and annealing in the production metals and metal parts of all types

• Precise temperature measurement in pharmaceuticals, chemicals and petrochemicals

• Cryogenics, HVAC, automotive, food processing plants, appliances, sensors… and more.

YOUR APPLICATION

As others have for more than 65 years, trust your critical and demanding temperature measurement application to TE Wire & Cable LLC. For specific information and help with your application, or for custom orders CONTACT US.

Our products are proudly manufactured in the USA
Free Product Matrix: Complete Guide to High Performance Wire & Cable
TE Wire is one of seven Marmon Wire & Cable companies providing specialized products for aerospace, defense, communications and other industries requiring engineered solutions. See our complete product capabilities.
Diverse wire & cable design solutions
Reliable expertise from 7 companies
Easy-to-use tabular format
Selecting Thermocouple Wire and Cable Just Got Easier
Get you interactive line cards!
Line cards provide links to the most in-demand datasheets
Quick Quote requests processed within hours for in-stock items
Friendly, knowledgeable sales consultants
help you find the right solution
Same day shipment on all in-stock items
Thermocouple Wire Vitreous Silica Insulated 1800˚F
Vitreous Silica fiber designed for extreme temperature applications. Vitreous Silica fiber in this design is braided with standard insulation on the individual conductors and the jacket giving a continuous temperature rating up to 1800 Degrees F (982 Degrees C). The vitreous silica fiber is flexible throughout the extended temperature range but is not recommended for applications that are highly abrasive in high temperatures. The high temperature limit of Vitreous Silica allows it to be used in areas where temperature is higher than the upper limit of fiberglass braided wires. Standard build design provides for the most economical solution to your high temperature application.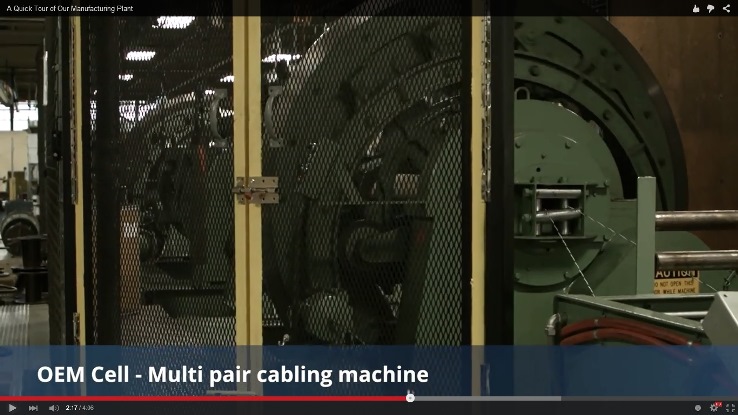 One thing that's no secret: Our top priority is to become your primary source for thermocouple wire and cable. In previous blog posts, we've been very transparent about the various thing...
Posted: August 28, 2015, 1:23 pm
I miss David Letterman. I actually missed Letterman even when he was doing his last shows on the air. The Letterman I miss was the one who threw weird objects off the rooves of tall buil...
Posted: August 20, 2015, 1:46 pm
Ever been to a butcher shop where huge slabs of meat are hanging for the customers to see? The butcher wants everyone to think of nothing but a juicy steak cooked to perfection. Sadl...
Posted: July 22, 2015, 3:35 pm